Are E-Commerce Stores something you need help with in your business?

Our E-Commerce Academy covers everything from Product Selection to Store Design.
Say YES to more E-Comm programs - hire a graduate from the DCX E-Commerce Academy today!


E-Commerce Customer Service



Product Selection/Sourcing


WHAT'S COVERED IN THE E-COMMERCE ACADEMY?

HERE'S WHAT OUR CLIENTS HAD TO SAY ABOUT OUR LAST ACADEMY 👇
"The DCX 'Promo Academy' is truly ground-breaking. The DCX Promo Academy provides a real nuance of knowledge that goes with the world of Promo. What that means for our DCX team members and us is that we're all speaking the same language. "

DAN STEINBERG,

IDEA TREE ENGAGEMENT
HOW DOES THE E-COMMERCE ACADEMY WORK?

Candidates are Pre-Hired and Pre-Trained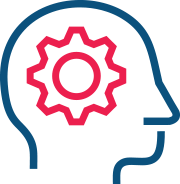 Ongoing Exams and Assessments


Developed by E-Commerce and Promo Experts

Over 200 Hours of Training!
HAVE YOU HEARD ABOUT THE DCX PROMO ACADEMY?
THE DCX PROMO ACADEMY
The DCX Promo Academy is our flagship Promotional Products program. It's the only formal training program in the industry, and we've already placed 100's of graduates from it with leading Suppliers and Distributors.